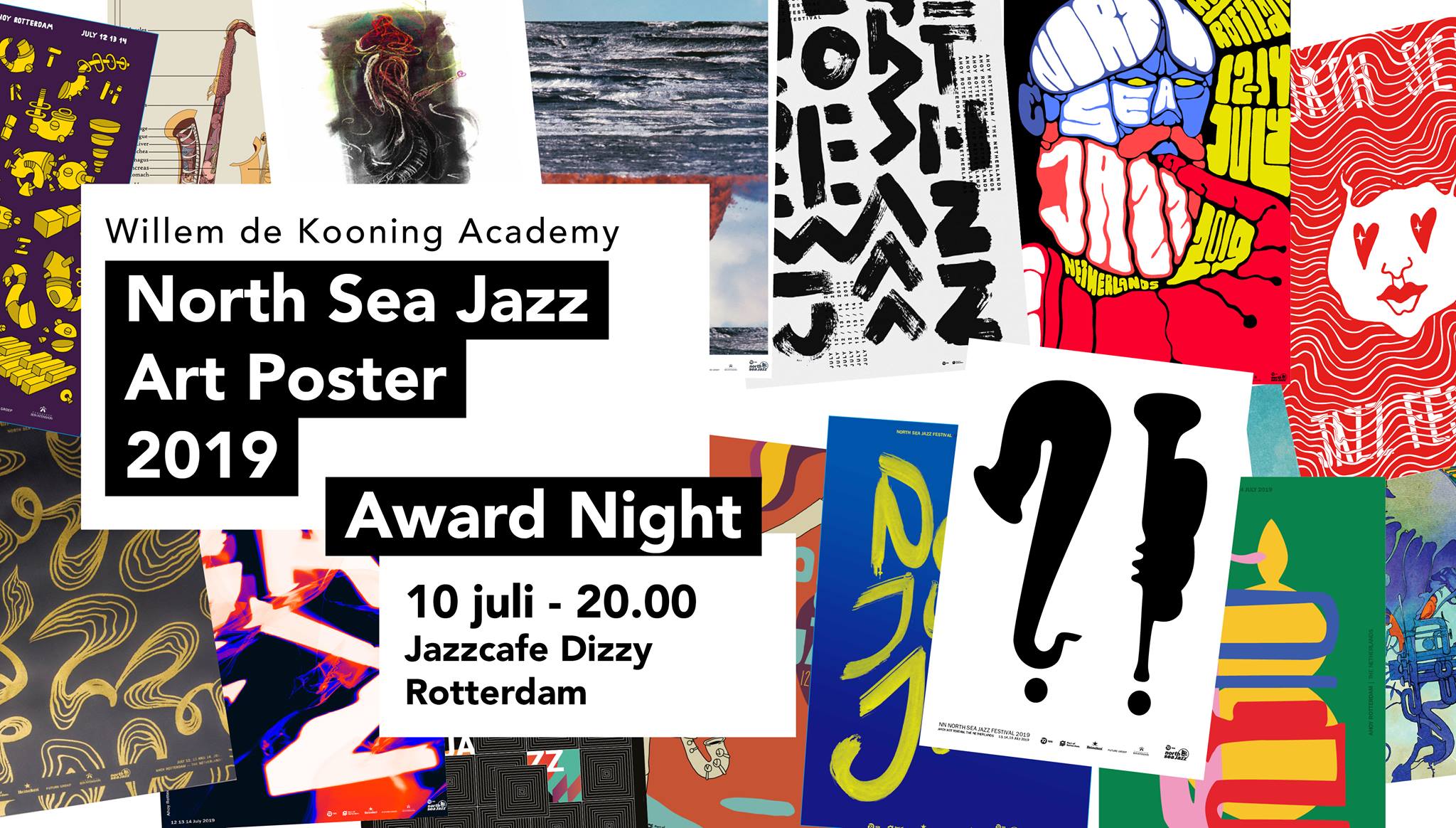 North Sea Jazz Art Poster Award Night
Jazz Café Dizzy
20:00 - 23:59
---
Since the North Sea Jazz Festival had moved to Rotterdam in 2006, its annual Art Poster Competition has turned into a tradition. The Art Poster Competition is held among students of Rotterdam's Willem de Kooning Academy and the work of all finalists is usually exhibited at the festival.

The winner of the First Prize of the North Sea Jazz 2019 Art Poster Competition Noona Paul (Graphic Design), was announced this February.

Back then, the Jury had also selected 14 posters that will accompany the First Prize winning poster in the exhibition at the North Sea Jazz Festival and in Jazz Cafe Dizzy. This selection also includes the second and third winners chosen by the Jury. The names of these two winners will be announced at the opening of the exhibition on July 10 in Jazz Cafe Dizzy. Free entrance.

Programme (free admission)
20:00 opening
20:45 award ceremony
21:30 musical performance by AMAGUK https://amagukmusic.wixsite.com/amaguk

Looking forward to seeing you there!
Terug