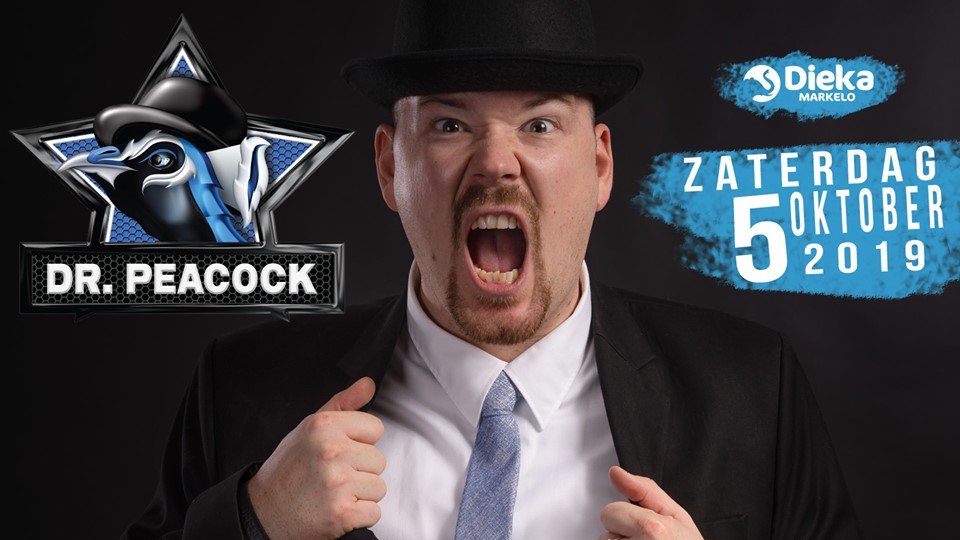 Dr. Peacock
Dieka van de Kruusweg
22:00 - 03:30
---
Dr. Peacock is known for his totally insane melodies combined with the hard Frenchcore sounds. He developed his own style in the Frenchcore scene.
For everyone that hasn't seen him play before: His performances on stage are very powerful and totally crazy! One of the key reasons why from 2010 until now, he has gathered a big fan base, which follows him wherever he plays.

Dr. Peacock has done some very nice collaborations with artists like: Angerfist, Le Bask, The Braindrillerz, Adrenokrome, Noisekick, Marcus Decks, Repix, Da Mouth of Madness and many more. His releases where released on labels like Masters of Hardcore, Thunderdome, Audiogenic and of course his own label Peacock Records.
Terug