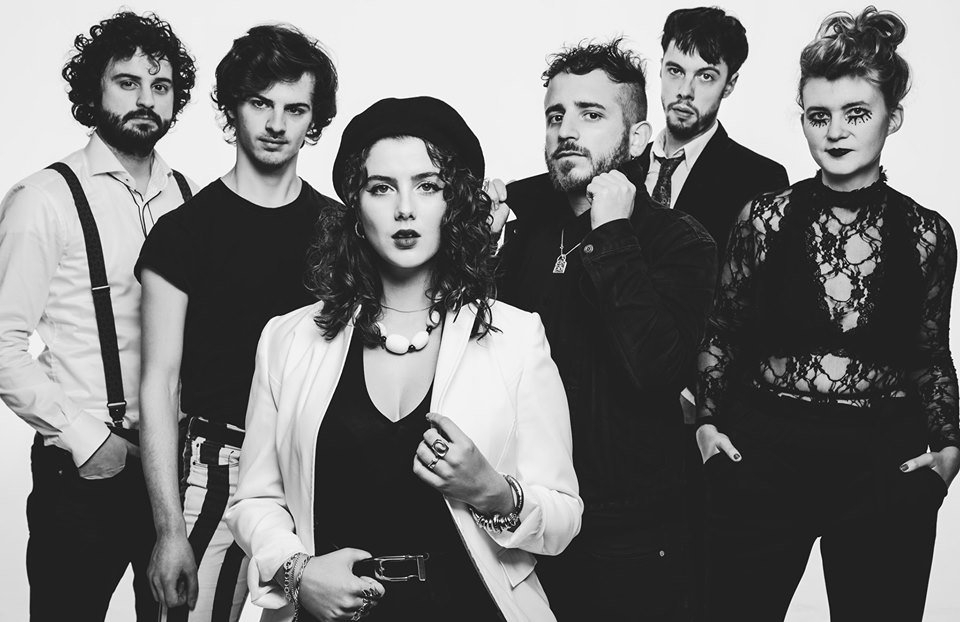 Holy Moly & The Crackers (UK)
Cafe Restaurant de Zwarte Ruiter
21:30 - 00:30
---
Fans van folk-alt-rock outfits als The Levellers & Gogol Bordello opgelet!

Holy Moly and the Crackers verkopen in de UK vrijwel standaard uit en maken er vervolgens chaotische rampage nachten van. Ze doen dit onder invloed van een rariteitenkabinet aan inspirators: het hard & honest hartengruis van Woody Guthrie, het zigeunerburlesque van Gogol Bordello, de weidse blik van Joni Mitchell. Ze sleuren iedereen mee op hun rit langs Romani, Americana en modern Britse folk-rock.

Een paar reacties op hun nieuwe plaat:
"a re-imagining of three traditional folk/blues songs that evokes eras of whiskey and guns on modern punk folk steroids.' Cover Lay Down
"This is one of the most original sounding albums doing the rounds at the moment" - God Is In The TV Zine
​"Turn it on and turn it up. This one's a rager" - No Depression (USA)
"Do yourself a favour and catch Holy Moly live either live or on record. Brilliant." - Frank Turner

Showtime 21:30. Gratis entree.
Terug