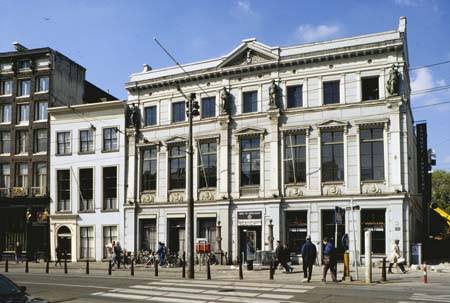 Arti et Amicitiae
(5.0/8)
Rokin 112
1012 LB Amsterdam
Evenement Locatie
---
Arti et Amicitiae means 'for art and friendship' and is the name of the largest club for artists and art lovers in the Netherlands. The imposing building on the Rokin where the club is located bears the same name. The club's membership consists of ambitious players from the art world, as well as the cultural, civic and commercial sectors. Becoming a member of Arti is a great way to extend your network. Arti's beating heart is its clubhouse, with its characteristic furniture designed by Berlage. It is a wonderful place to work in peace or to have lunch with friends or (business) relations. Conversations with fellow members can be engaged in at the bar, the reading table or the billiards table, whilst enjoying a good meal or during one of the many activities. Arti is a haven in the middle of a bustling city. The famous history of the club can be felt in the clubhouse, where contemporary art contrasts with the classical decor. On beautiful days the doors to the street are thrown open and sounds from the city drift into the elegant hall. Arti is open to the public every day from 12:00 to 17:00, for lunch or to visit exhibitions. From five o'clock, Arti is open only to members and their guests, with the exception of openings, parties and receptions.
Evenementen in Amsterdam
: Arti et Amicitiae, Rokin 112, 1012 LB Amsterdam - Evenementen, uitagenda, uitgaan, uitgids, uitladder, uittips, cafés, restaurants en theaters van Amsterdam.
Uitagenda van Arti et Amicitiae