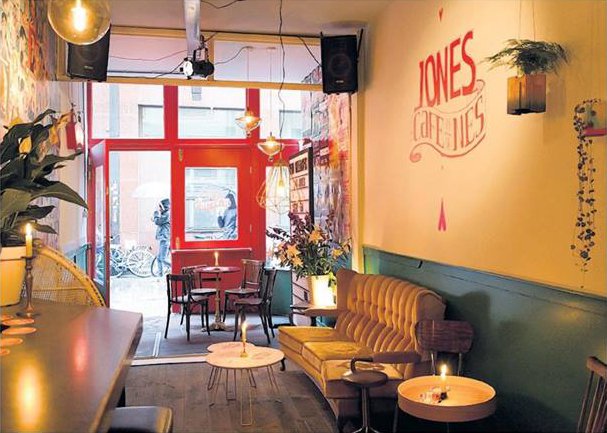 Bar Jones
(5.0/8)
Nes 33
1012 KC Amsterdam
Café
---
Down the Nes, you will find Bar Jones, a stylish oasis, meters away from the hustle and bustle of the Dam Square and the Red Light District. 'The list of drinks is impressive for a small bar. The range of beers is local, seasonal and growing by the day.'
Sunday till Thursday 16.00 - 01.00
Friday & Saturday 16.00 - 03.00

Cafés in Amsterdam: Bar Jones, Nes 33, 1012 KC Amsterdam - Evenementen, uitladder, uitgids, uittips, uitgaan, cafés, restaurants van Amsterdam.
Uitagenda van Bar Jones