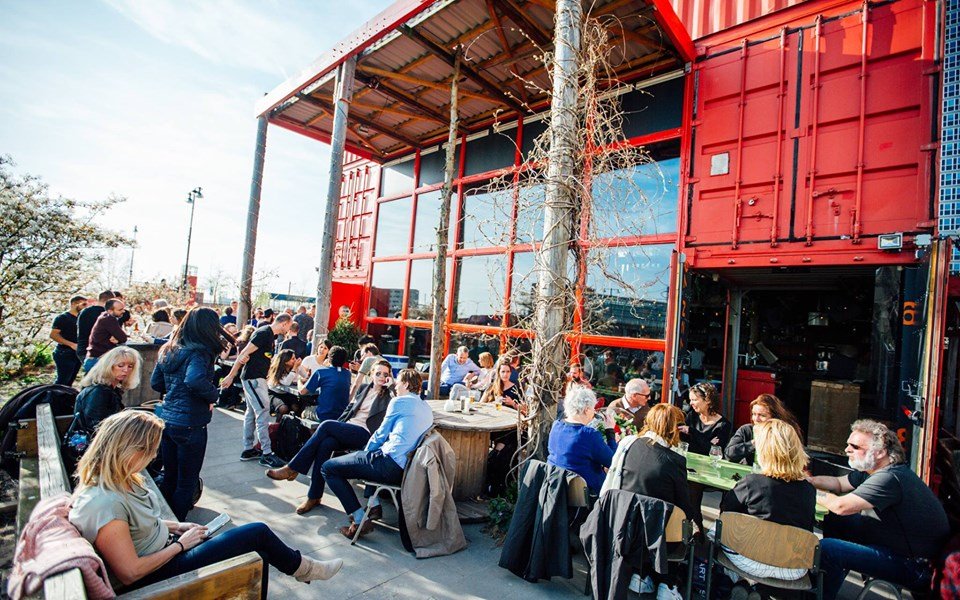 Bret
(4.8/4)
Orlyplein 76
1043 DP Amsterdam
Restaurant
---
BRET with its signature red look gives the gray Sloterdijk area a much-needed impulse. To make it a cozier place to be, we transformed the whole square into a lush green park. And in the middle of that park, BRET arises like a red heart pumping life into a gray office area it once was.
BRET now serves as a meeting place for everyone who wants to dine, drink, dance, daydream, get inspired and connect. Check out all
BRET events
here.
In the meantime, we went ahead with an even more ambitious sustainable project called de
Tuin van Bret
.
We believe in honesty and sustainability. That means our chefs focus on great taste and little waste.
Therefore we only work with local wholesalers, organic produce, and farms with maximum animal welfare
As BRET is also a beer garden it is no surprise that we are stocked with the most unique local craft beers of Amsterdam. We love our craft beers and want to share that passion with you! So whether you come in for a drink or a bite we always know how to perfectly pair your beer with food and vice versa.
Restaurants in Amsterdam: Bret, Orlyplein 76, 1043 DP Amsterdam. - Evenementen, uitladder, uitgids, uittips, uitgaan, cafés, restaurants van Amsterdam.
Uitagenda van Bret