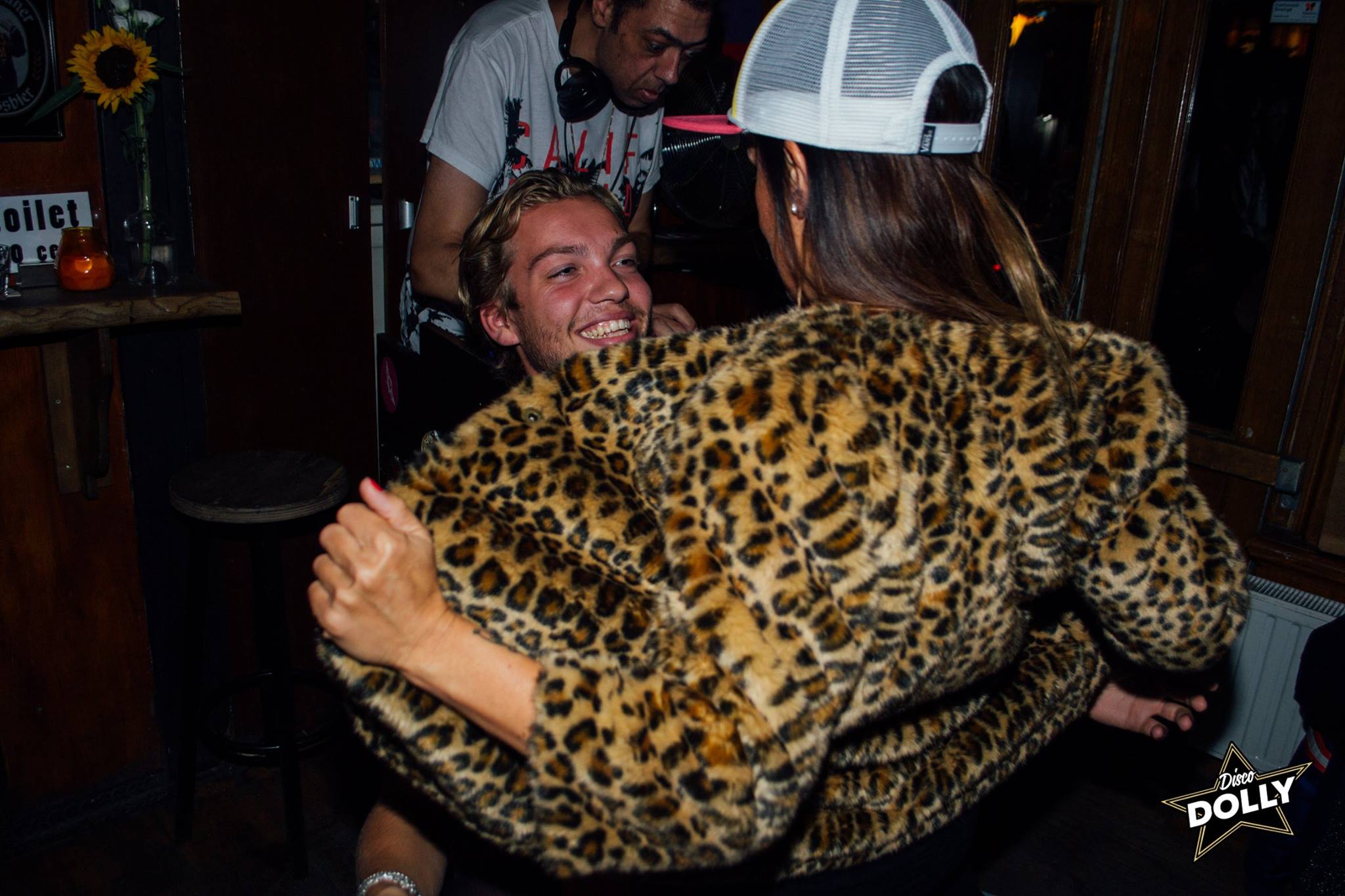 Disco Dolly
(5.0/5)
Handboogstraat 11
1012 XM Amsterdam
Clubs / Discotheken
---
Disco Dolly Amsterdam
Is het een club? Is het een bar? Is het een bar-dancing? Wat dan ook, Disco Dolly is een heerlijke tent die zeven dagen in de week geopend is en voor iedereen bedoeld is. Uitgaan in Amsterdam is bij Dolly gewoon erg lekker. Wanneer de haartjes goed zitten en de schoentjes gelakt, is het Disco Dolly tijd! De programmering is gevarieerd. De entreeprijs is vreselijk laag of wordt helemaal niet gevraagd. Midweeks sluiten de deuren om 04.00 uur en in het weekend om 05.00 uur, terwijl deze dagelijks om 23.00 uur opengaan. Je vindt Disco Dolly in de Handboogstraat nummertje 11. De muziek die gedraaid wordt varieert van hiphop tot house en van disco tot funk en van soul tot boogie. Enkele vaste thema's die regelmatig terugkomen zijn onder andere Dopeness Galore, Girlsnight Out, Dolly Surround en Sloppy Sunday. Dolly is een beetje verwarrend en tegelijkertijd ook gewoon lekker. Het borrelt, het bruist en het is altijd gezellig. Voor je eigen verjaardag of een ander fascinerend dingetje kan je altijd even naar Dolly mailen en informeren naar de gevarieerde mogelijkheden.
Openingstijden:
Maandag: 23.00-04.00 uur Dinsdag: 23.00-04.00 uur Woensdag: 23.00-04.00 uur Donderdag: 23.00-04.00 uur Vrijdag: 23.00-05.00 uur Zaterdag: 23.00-05.00 uur Zondag: 23.00-05.00 uur>

Clubs in Amsterdam: Disco Dolly, Handboogstraat 11, 1012 XM Amsterdam - Evenementen, uitladder, uitgids, uittips, uitgaan, cafés, restaurants, theaters van Amsterdam.
Uitagenda van Disco Dolly