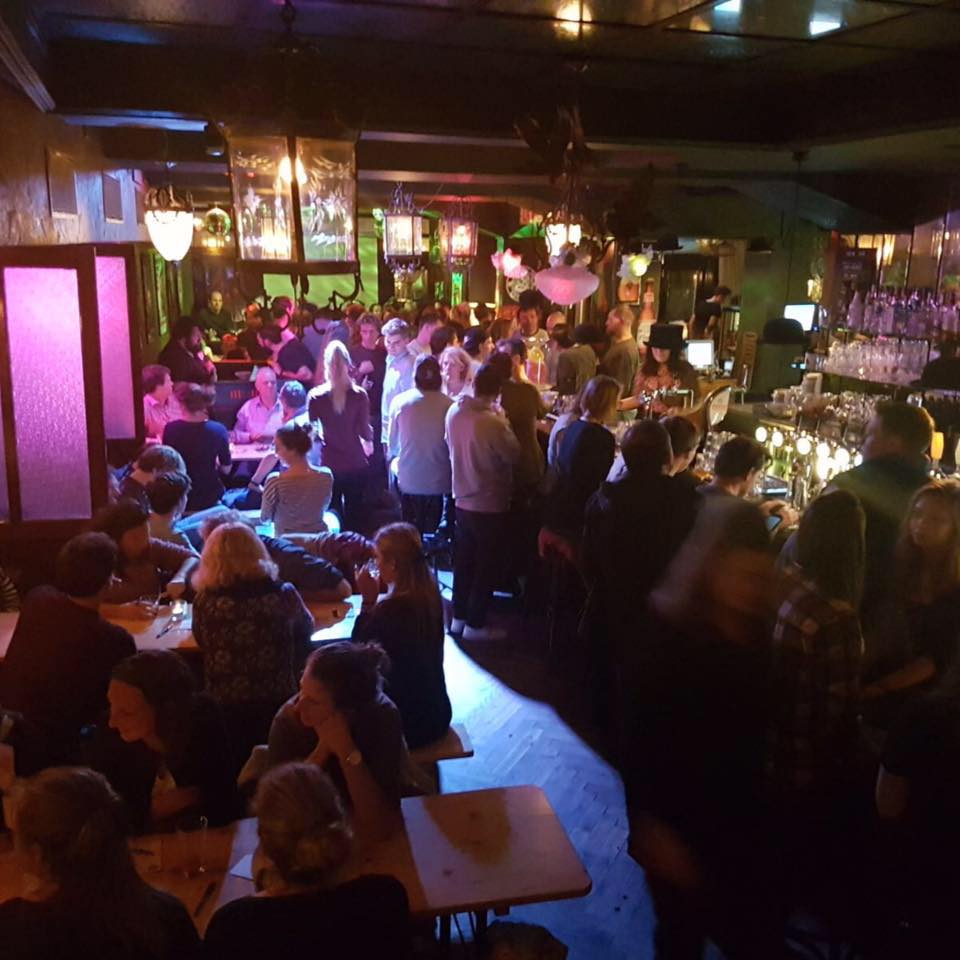 Grand café Lebowski
(5.0/3)
Domplein 17
3512 JD Utrecht
Café
---
Overdag kan je bij ons terecht voor een heerlijke lunch tot 16.30 uur! Vanaf 17.00 uur hebben we een lekker uitgebreide kaart die zich voornamelijk toespitst op 'sharing dinner'.... Want sharing is caring natuurlijk! Bekijk hier de menukaarten. Regelmatig organiseren we verschillende evenementen van live optredens tot een theaterfestival.
Of je nu komt voor een goede kop koffie, een heerlijke lunch, gezellig diner of gewoon een gezellige borrel, Lebowski is dè plek. Ook voor een zakenlunch, groepsdiner of bedrijfsborrel zit je goed bij ons. En je verjaardag vier je natuurlijk ook in Lebowski! De mogelijkheden voor een diner, borrel of feest zijn zeer gevarieerd voor zowel een ruim als juist een beperkt budget. Wij denken graag met je mee en zullen elke gelegenheid tot in de puntjes verzorgen.

Cafes in Utrecht: Grand café Lebowski, Domplein 17, 3512 JD Utrecht - Evenementen, uitladder, uitgids, uittip, uitgaan, cafés, restaurants en theaters van Utrecht.
Uitagenda van Grand café Lebowski