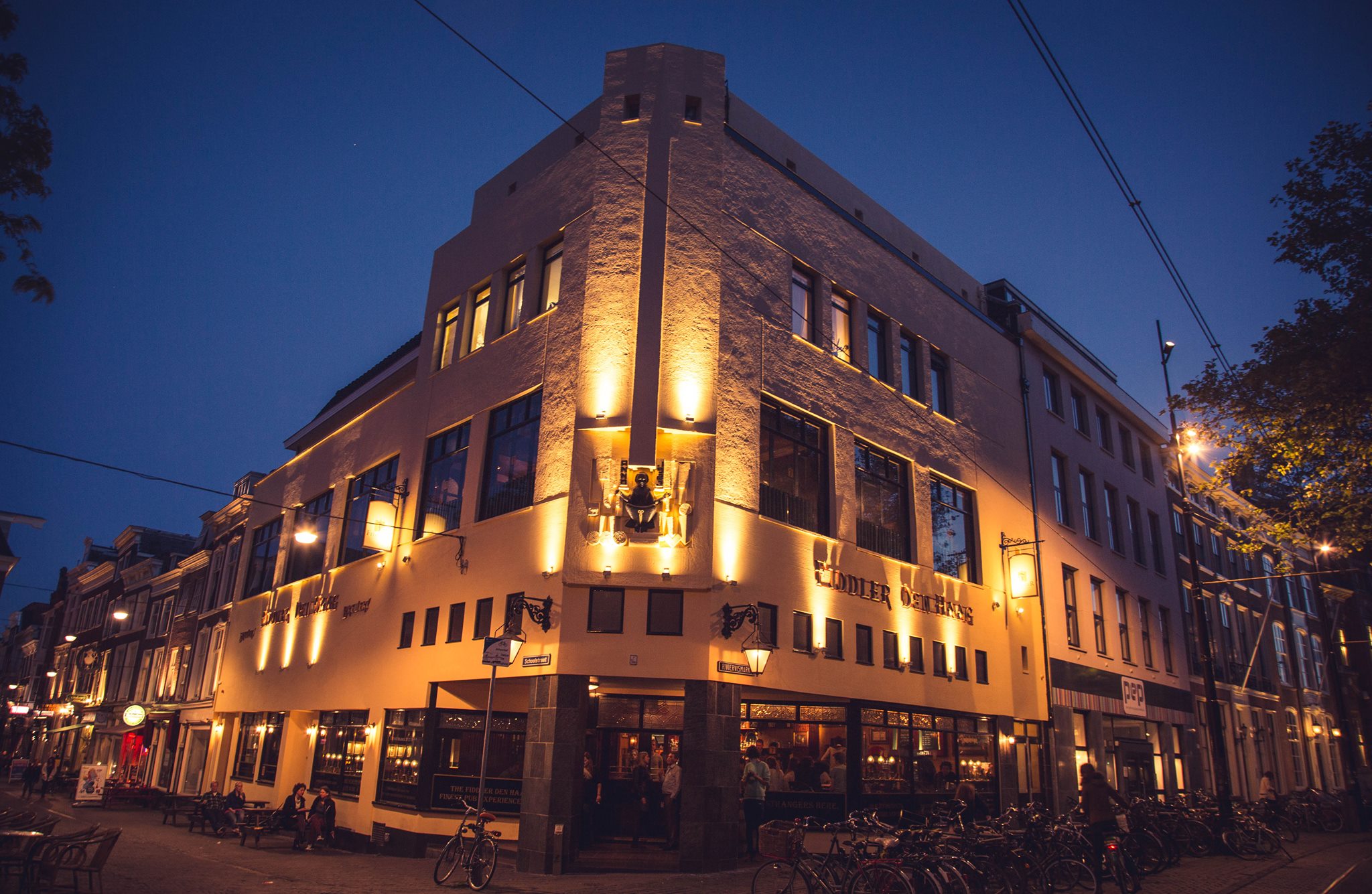 The Fiddler - Den Haag
(5.0/2)
Riviervismarkt 1
2513 AM Den Haag
Restaurants
---
Grote Engelse Pub met meer dan 200 soorten bier en brouwt zelf ook bier onder de naam Animal Army Brewery.

The pub is based on an English theme, giving it a unique style. The Fiddler is specialised  in beer, lots of different beer. We have an extensive beer list with more than 200 different bottled beers. We also have our own Micro Brewery where we make a fine selection of traditional English ales. For more information please take a look at our brewery page, or visit www.animalarmybrewery.nl. We offer a variety of service to suit all needs and tastes. We have a wide selection of drinks with, as said before, 200+ different bottled beers, 15 different beers on tap, several ciders, and an all day menu from barsnacks to main courses. For your entertainment we have 2 pool tables on our upper floor and 5 big screens for all your live sport. We are certain you will find what you are looking for right here.

Restaurants in Den Haag: The Fiddler - Den Haag, Riviervismarkt 1, 2513 AM Den Haag - Evenementen, uitladder, uitgids, uittips, uitgaan, cafés, restaurants van Den Haag.
Uitagenda van The Fiddler - Den Haag