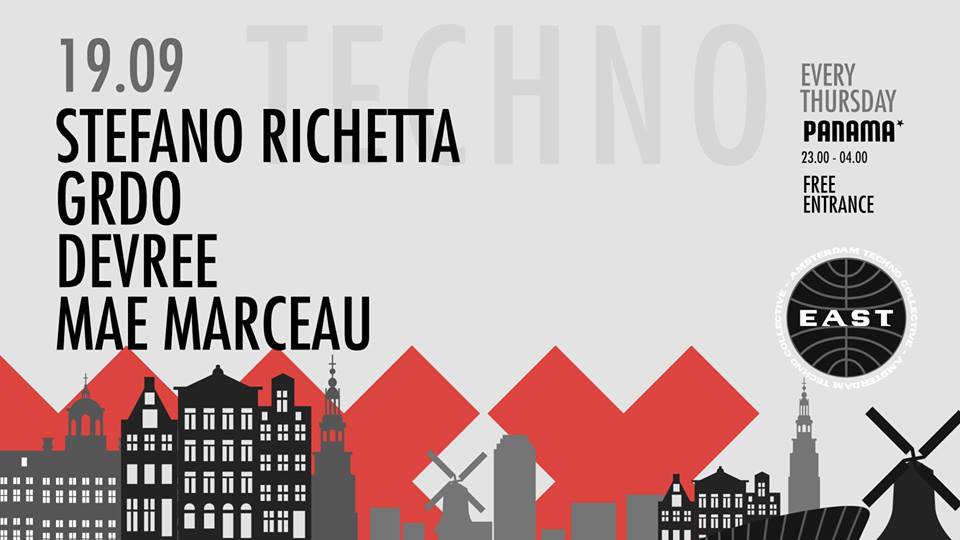 East Techno Collective
Panama
23:00 - 04:00
---
Welcome to EAST Collective
A weekly techno night at Panama Amsterdam.

Line up 19.09:
Stefano Richetta (Click / Techno Tuesday Amsterdam)
GRDO (East Collective / Amsterdam's Most Wanted)
DeVree (Foux)
Mae Marceau (Winner Verknipt DJ Contest / Huiskamer)

✔ Every Thursday at Panama 23:00 - 04:00
✔ Free Entrance!
✔ Quality Techno music by international guests and local stars
✔ Chill out & smoking area
✔ Special Thursday deals on drinks
✔ Lockers

SEE YOU IN EAST!
Terug